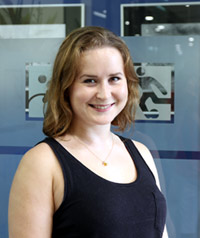 Jennie Callan (Strathairn)
BSc (Hons) Physiotherapy, MAPA
Jennie qualified as a physiotherapist in Glasgow, Scotland in 2008. She worked in Glasgow for 4 years in a large hospital across many different departments gaining valuable varied experience.
She then moved to Sydney in 2012 to pursue her love for musculoskeletal physiotherapy and to further her career. Jennie started working at Avalon Physiotherapy and Clinical Pilates in July 2012, and within two years, became the practice's principle physiotherapist.
Jennie's main passion is utilising clinical Pilates as part of her treatment of patients to achieve real and meaningful results, which have a significant impact on her patients' lives and wellbeing.
She also thoroughly enjoys using dry needling as well as effective hands on techniques to help her patients.
Jennie loves Avalon and its residents, especially the older population and has a desire to help them continue to live their lives as independently as possible through maintaining their strength, balance and fitness.
She knows that as a physiotherapist, you can never stop learning as there is always new research being done. That is why Jennie enjoys regularly attending professional development courses. Since moving to Australia, she has completed her clinical Pilates training with DMA Clinical Pilates in Melbourne, she has completed her APA level 1 Sports and APA level 1 Gerontology courses, dry needling courses as well as joint specific courses including the knee, hip and shoulder. Jennie is also a SIRA approved WorkCover physiotherapist, having successfully completed the training and assessments involved.
Jennie is a keen sportswoman. She represented Scotland playing Lacrosse for 5 years and has recently had some experience playing AFL for Manly Warringah Giants. She is a keen golfer, which may have been inevitable having been schooled in St Andrews, and she is also an active surf lifesaver, competing as part of her masters beach sprinting team.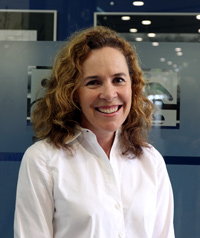 Julie Godfrey
B. App. Sc. (Phty); Grad. Dip. Sp. Sc. APA Sports Physiotherapist
Julie Godfrey qualified as a physiotherapist in Sydney in 1984 then obtained a Graduate Diploma in Sports Science in 1992, and gained recognition as an APA Titled Sports Physiotherapist in 1998. The APA title is awarded to members who are highly qualified physiotherapists with expert knowledge and skills in their area of practice. They undergo a rigorous selection process to ensure that they achieve and maintain exceptional standards of clinical experience and knowledge. The APA Title serves as a professional mark of distinction.
Julie was a practice principal at The North Sydney Orthopaedic and Sports Medicine Centre from 1989 until 2005. Working at the multidisciplinary centre sparked a keen interest in ACL rehabilitation and enabled her to rehabilitate many people from a variety of sporting backgrounds and develop several knee rehabilitation protocols.
Julie's specific sporting interests and team coverage have included Gymnastics, Skiing and Dance/Musical Theatre. She was a team physiotherapist for the Australian Winter Olympic Teams in 1992 and 1994, Venue Physiotherapist for Gymnastics at the 2000 Sydney Olympics, and has provided assistance on Musicals (Billy Elliot and Mama Mia) and Sydney Dance Company.
Julie has lectured on many courses including Level 1 and 2 Sports Physiotherapy courses, Masters of Sports Physiotherapy at Sydney Uni, and Knee and Ankle Julie's wide range of experience means she has a well rounded approach to management of musculoskeletal problems.