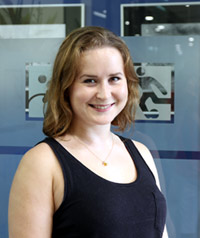 Jennie Callan (Strathairn)
BSc (Hons) Physiotherapy, MAPA
Jennie qualified as a physiotherapist in Glasgow, Scotland in 2008. She worked in Glasgow for 4 years in a large hospital across many different departments gaining valuable varied experience.
She then moved to Sydney in 2012 to pursue her love for musculoskeletal physiotherapy and to further her career. Jennie started working at Avalon Physiotherapy and Clinical Pilates in July 2012, and within two years, became the practice's principle physiotherapist.
Jennie's main passion is utilising clinical Pilates as part of her treatment of patients to achieve real and meaningful results, which have a significant impact on her patients' lives and wellbeing.
She also thoroughly enjoys using dry needling as well as effective hands on techniques to help her patients.
Jennie loves Avalon and its residents, especially the older population and has a desire to help them continue to live their lives as independently as possible through maintaining their strength, balance and fitness.
She knows that as a physiotherapist, you can never stop learning as there is always new research being done. That is why Jennie enjoys regularly attending professional development courses. Since moving to Australia, she has completed her clinical Pilates training with DMA Clinical Pilates in Melbourne, she has completed her APA level 1 Sports and APA level 1 Gerontology courses, dry needling courses as well as joint specific courses including the knee, hip and shoulder. Jennie is also a SIRA approved WorkCover physiotherapist, having successfully completed the training and assessments involved.
Jennie is a keen sportswoman. She represented Scotland playing Lacrosse for 5 years and has recently had some experience playing AFL for Manly Warringah Giants. She is a keen golfer, which may have been inevitable having been schooled in St Andrews, and she is also an active surf lifesaver, competing as part of her masters beach sprinting team.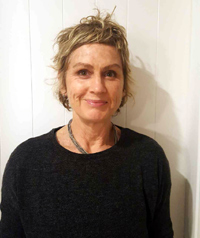 Sue Hamilton
Dip. Remedial Massage; Adv. Dip. Nutritional Medicine; Adv. Dip. of Western Herbal Medicine; Adv. Dip. Naturopathy; Yoga Teacher
After working for many years in the health and fitness industry, Sue pursued her interest in health and nutrition and completed her studies in Nutrition, Naturopathy and Western Herbal medicine.  She then decided to further her studies and complement the holistic approach to health and well-being by completing a diploma in Remedial Massage.
She has a passion for yoga and alternative therapies and approaches massage from a holistic perspective. She strongly believes in the value of massage to support general well-being and help rehabilitate from injury and functional imbalances.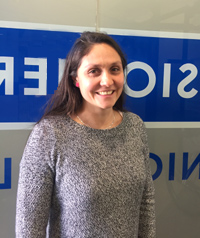 Jessica Osorno Caro
BPhys, MPhty, GDipFit, GDipAltTher
Fluent Spanish and English Speaker

Jess qualified as a Physiotherapist in 2005 from University Foundation María Cano in Colombia, where she worked at a number of private practices before deciding to move to Australia in 2008.
Jess then worked at a rehabilitation hospital as a Physio Assist while she studied at Sydney University, achieving her Masters of Physiotherapy in 2016.
Jess has a passion for learning and plans to become a Musculoskeletal Physiotherapist, as well as improving her qualifications in the use of Pilates for Physiotherapy treatment.
During her career Jess has worked in various private practices, fitness centres, a rehabilitation hospital and has even represented her country in a number of events including horse riding and handball.
Based on her unique background and experiences as an athlete Jess has had the opportunity to interact with a range of exceptional Physiotherapists and Health Professionals to develop a broad range of skills.
Her focus has been on the management of major Orthopaedic Surgeries such as total knee replacements, total hip replacements and back surgery; as well as a good understanding of how to work with more fragile customers (often associated with aging).
Jess is currently retired from competitive sports but regularly enjoys surfing, gym, pilates, yoga, running and cycling.